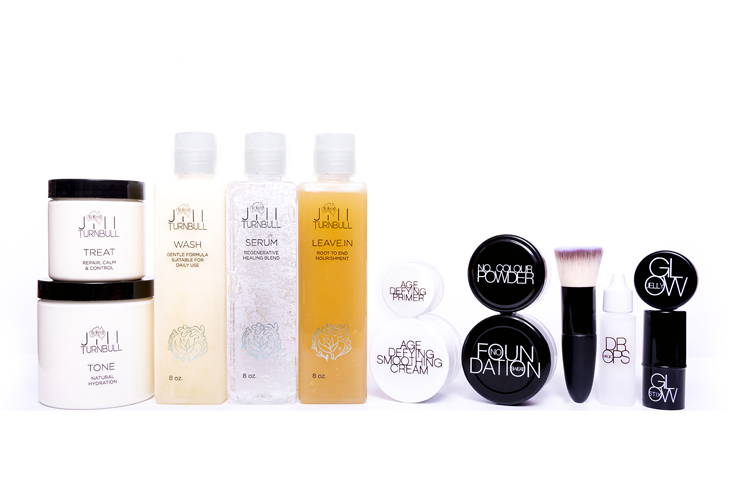 BLUE BEAUTY that's CLEAN, VEGAN, and CRUELTY FREE
Here are all the ways we are working towards a bluer future

plant-based, marine derived ingredients

multi-use products

recycled, recyclable or reusable packaging
all to work towards a bluer future.
Our products are designed to do good for the people who use them and give back
Our "Blue Beauty Collection" is the new green beauty haircare, sustainably sourced ocean-safe ingredients focusing on renewing vitality, healing damaged hair and scalp.
No Sweat Foundation
Essential Kit

The Kit for 16 hour maximum coverage formula that delivers a sheer, creamy, flawless second skin, that's smudge and transfer resistant, even in the harshest conditions.
vegan sulfate-free shampoo
a restorative blend of aloe vera
daily leave in to fight hair aging
increase shine, smooth texture, restore radiance
HairCare line in travel, TSA friendly mini's
16 hr coverage delivers a sheer, creamy, flawless second skin
triple-milled rice powder stay shine-free all day
personalize your beauty favorites'
 try our mini's No Sweat Essentials and blending brush
take your complexion to the next level, great on every skin tone
pearlescent highlighter that glides on effortlessly
hydrate, prep your skin for a long-wear silky smooth finish
lip + line filler - 100% pure, highest-quality skin smoother
haircare designed to deliver performance, strength, and longevity.
HAVE A QUESTION 855.600.6047                          we're here to help.

In the winter, I'm very prone to dry skin. My fingers and toes crack, and my scalp flakes. I've tried all sorts of solutions - taking supplements, using dandruff shampoo, moisturizing my scalp at night. . . nothing seems to work. But TREAT, finally, provides a solution. It is a miracle cream - I put some on my scalp at night, and by the morning my skin is moisturized and feels healthy. No flakes! Plus it's ethically sourced AND it smells great.

No Sweat foundation
I have been in love with these products for years, won't use any other foundation

Looking flawless
I have used Age Defying Primer for years! The texture is smooth and silky, and it goes onto my skin, I can feel its hydrating properties start to work immediately. After applying a light coat, my skin is visibly more vibrant and healthy because this base coat protects my skin all day from the damaging affects of the outdoors. Using this Primer makes the skin look flawless!

GLOW STIX'S
These colour are stunning, Bare is a copper bronze shade with a hint of rose gold reflect. Nude also has a pink rose gold hint to it too, both are so gorgeous I've been wearing Nude on the cheeks and Bare on the eyes for a quick glow all over ✨✨🥰